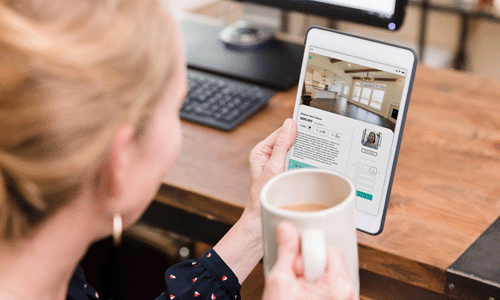 Real estate websites that do more.
NSIGNIA® real estate websites are designed to help you capture, retain, and convert leads through customizable MLS/IDX search, agent/team management, and more.
Display listings on your website with powerful IDX/MLS feeds.

Get a stunning, responsive WordPress website.

Track and analyze lead activity and covert more leads into sales.

Enjoy dedicated support from your NSIGNIA® Consultant.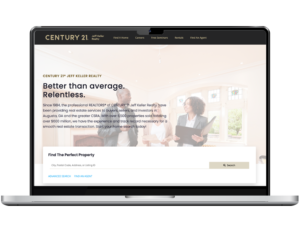 FREE* 5-page real estate website
with 12-month subscription to NSIGNIA® IDX.
*Save up to $499 if you subscribe to NSIGNIA® IDX and agree to a 12-month subscription.
Capture more leads with built-in MLS search.
NSIGNIA® websites with IDX bring nearly all listings in your local MLS right into your website, capture lead information, and provide tools for you and your team to retain and convert those leads into sales. Plan start at $55/mo.
simple and effective search
Finding the perfect home has its challenges, navigating the search tool shouldn't be one of them. Our simple Omnibar search integrates seamlessly and can be placed anywhere on your website.
Wouldn't it be wonderful if you could read your clients' minds? IDX Broker gives you access to insider information created by registered visitors as well as analytic tools to track your page traffic.
Your NSIGNIA® Consultant will handle installing NSIGNIA® IDX on your new site and will walk you through accessing the IDX dashboard.
Leverage NSIGNIA® IDX's powerful, interactive maps and stunning details templates built with ample amounts of UX in mind. From there, our action-focused designs, AI-driven features and automation tools make it easy to maximize visitor engagement and generate more leads!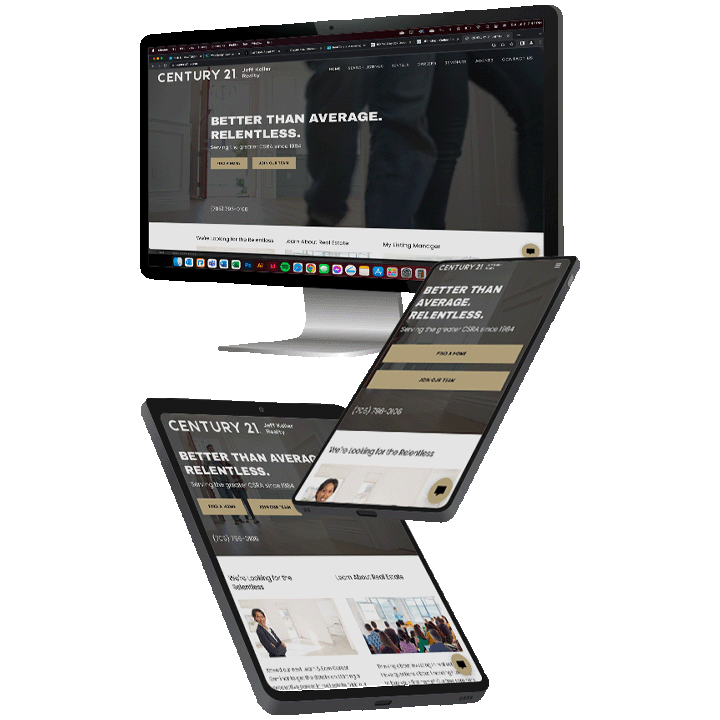 Agents and brokers from leading national franchises and local firms trust our IDX to deliver results.



We're with you every step of the way.
We've streamlined our custom website design process into four steps, with an average turnaround time of 10 business days*.
Step 1: Share your vision.
You'll meet with one of our designers over the phone or virtually and tell us your goals for the website. The designer will discuss pricing, website domain, hosting options, and content. When you're ready to move forward, you'll pay a security deposit.
Step 2: We build a prototype.
Once we have your input and have agreed to a concept, the designer will get to work bringing your vision to life. We'll send you the prototype to review, and you can request changes during this phase of the project.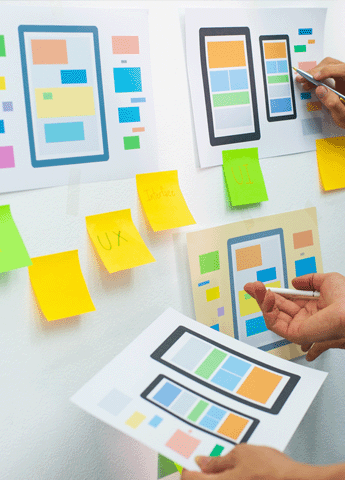 Once we have feedback from you on the initial prototype, we'll work to apply any changes you've requested and send a final version to you for approval. Once approved all fees have been paid, we'll help you publish the new site for the world to see.
When changes are needed to your site, you will be able to make most of them on your own. But, if the need arises, you can utilize our 24/7 technical support team for help or consult with your designer to have us make the changes for you.
*The average turnaround time for a custom website is 10 business days. This may not be true for your business as all sites vary in scope in complexity. Your NSIGNIA® Consultant will provide a time estimate after your free initial consultation, subject to our Terms and Conditions.
REAL ESTATE website design plans
A plan for every agent, team, or broker.
Turnkey site for new agents.
Stunning WordPress Design
Free, no commitment consultation

Dedicated NSIGNIA® Consultant

Responsive site with up to 5 pages

Premium WordPress design with award-winning ColibriWP theme

Full IDX/MLS integration with monthly NSIGNIA® IDX subscription

Attractive designs tailored to your business

Advanced features such as video headers, image sliders and galleries

Blog functionality for simple updates and company news

Free SSL certificate for your security
Perfect for teams or offices.
Built in WordPress
Includes all the features of Premium and Premium Plus, with:
Website Design Plan pricing does not include applicable taxes or cost of domain name registration or transfers. 12-month subscription to NSIGNIA® IDX required to receive $499 discount.. If the NSIGNIA® IDX subscription is canceled for any reason before completion of the twelfth (12th) subscription payment, client will owe $41.58 multiplied by the number of unpaid subscription payments. Your NSIGNIA® Consultant will outline all costs and provide a final estimate of initial and monthly costs after your free initial consultation.
Pay it in 4 interest-free installments.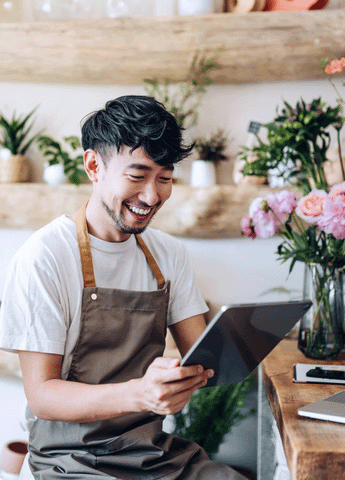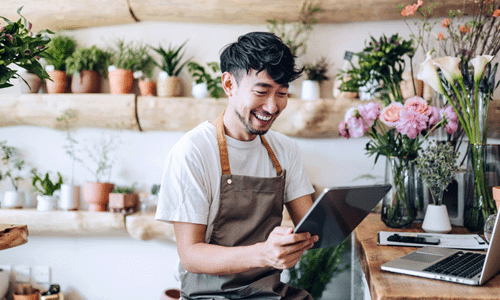 We're here for the long haul.
After your site is live, you'll be able to make most changes yourself in Website Builder or WordPress with Colibri WP. Our 24/7 support team is always available by phone to guide you through changes, or you can schedule time with your NSIGNIA® Consultant.
Basic Monthly maintenance INCLUDED with NSIGNIA® IDX sites
The best websites are updated frequently. As in, a lot. While many changes can be made yourself, if you purchase a Monthly Maintenance Plan subscription, you will enjoy:

One monthly check-in with your dedicated NSIGNIA® Consultant

Up to 1 hour per month of site changes

Discounted rates if you need more than the plan limits
Maintenance plans for sites without NSIGNIA® IDX start at $40/mo and can be canceled at any time.

If you're sure your site won't need a lot of maintenance that you can't do yourself, you can always request an appointment with your dedicated NSIGNIA® Consultant. You'll work together to outline changes and agree on a budget and timeframe.
Monthly check-in is subject to schedule availability. Site changes are billed in quarter-hour increments in accordance with our Terms of Service.
FREQUENTLY ASKED QUESTIONS
Questions about NSIGNIA® IDX? We have answers.
CENTURY 21®, the CENTURY 21 Logo and C21® are service marks owned by Century 21 Real Estate LLC.
Coldwell Banker, the Coldwell Banker Logo, Coldwell Banker Global Luxury, and the Coldwell Banker Global Luxury logo are service marks registered or pending registration owned by Coldwell Banker Real Estate LLC.
RE/MAX's name, logo, and all related names, logos, product and service names, designs, and slogans are trademarks of RE/MAX or its affiliates or licensors.